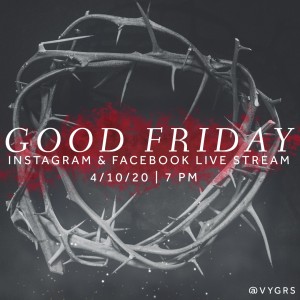 Good Friday Worship Live Stream | Friday April 10, 2020 @ 7 PM
Join us for a very special live stream THIS Friday night with Pastor Ben Sweet. Ben will be leading us in song and prayer as we reflect on Good Friday.
How to Join:
Instagram

At 7pm you'll be able to open up your instagram app and head over to our Instagram page (@vygrs) and click our profile photo on the top left then select "watch live video".

Facebook

At 7pm open up Facebook on your phone, computer, or tablet and navigate to the Voyagers Facebook page. You can head there now and set a reminder for yourself and Facebook will alert you when we go live!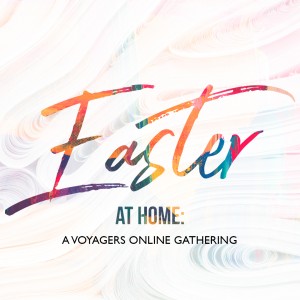 Easter At Home: A Voyagers Online Gathering | Sunday April 12, 2020
Easter is coming to your living room this year, Voyagers at Home style! Be sure to head over to voyagers.org on Sunday April 12 and click the banner that says "Easter at Home". This will give you instant access to your Easter experience.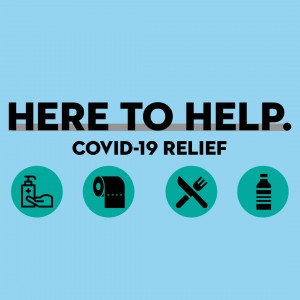 Here to Help | COVID-19 Relief
We are so excited to encourage our True Family to take hold of this opportunity, not only to serve one another but also to lovingly BE the Gospel to our neighbors.  We want to give you some opportunities to do just that!  It is obviously understood that all of these efforts are to be done with respect to the social distancing recommendations and guidelines.   Even still, we want Voyagers to be out there sharing and bearing the burdens of their neighbors. Again, we are not referring to our friends and family at our church, but our actual physical neighbors at home, work and the other various places we go.
CLICK HERE for more info and to get involved!