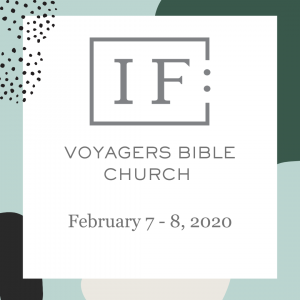 IF: Gathering 2020 – February 7th and 8th , 2020
REGISTRATION NOW OPEN! Click HERE to Register
Friday, February 7th , 6pm
Saturday, February 8th, 9am
 $30 – Early Bird Registration before January, 15, 2020 or $35 after. Registration open until February 2, 2020.
A local women's retreat held here at Voyagers.  At IF:Gathering 2020, we are going to focus completely, entirely on the person of Jesus. That is it. This is our hope and we all need hope. You are not going to want to miss this amazing weekend as we worship, learn and truly connect with one another! Invite a friend and let's see what God has in store for us!
To learn more about the IF:Gathering event please check out this video or learn more on their website.
Please contact Bethany Kinerson with any questions or to request a scholarship.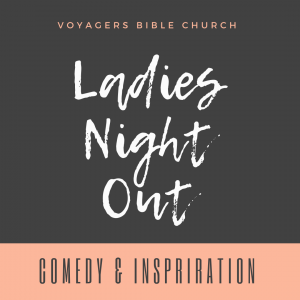 Ladies Night Out! | Friday March 6, 2020
It's time to have a little FUN! Grab your girlfriends and join us for a night of laughter, inspiration and connection!
We will be joined by the hilarious Kerri Pomarolli (Comedy Central Stand-Up) and filled with encouragement by Laurie Short (National Speaker/Author).
This is a night you will not want to miss! Tickets are just $15! Click HERE to purchase tickets!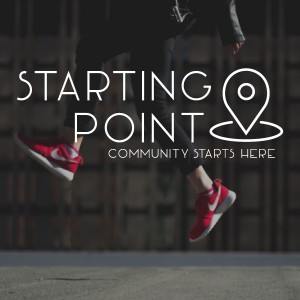 Starting Point – Next Meeting is: Sunday, April 26 @12:15 pm
If you are new to Voyagers, just checking us out, or even simply visiting for the weekend, we want to invite you to our quarterly Starting Point luncheon. Come and meet the pastors, learn about Voyagers' history and vision for the future, and find out how to get plugged into the Voyagers community.
Click HERE to register for our next Starting Point Luncheon
Questions? Email Pastor Clarke Brogger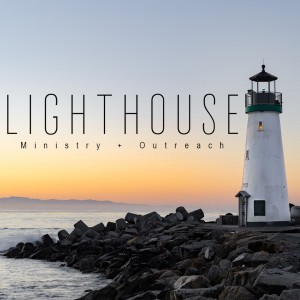 Lighthouse Ministry + Outreach
Lighthouse is dedicated to serving the homeless along with all other members in the community. Great service project for individual, families, and home groups! Three ways to serve: Come and serve Food, Shop for and contribute food items such salad, dessert, rolls, or Cook food and deliver to Lighthouse.
Questions or more info? Email Leanne Prochnow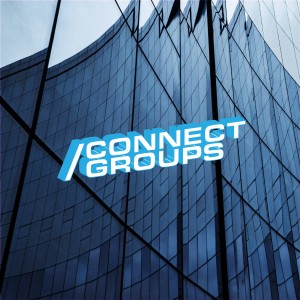 Connect Groups – ongoing signups
Need a fun hobby or looking to start one? Pickleball or hiking? Photography, Cooking, Bunco or Crafting?  Voyagers Connect Groups are a great way to dive in! You will find a variety of groups not just for women or you can also consider starting a group of your own! CLICK HERE to learn more!
JOIN a Connect Group.
START a Connect Group.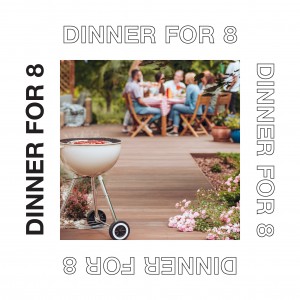 Dinners for 8
Dinner for 8, sounds great!  Beginning in October, get connected to others in your church family that share a similar life stage and/or geographic location. Complete this form, and you will be invited to a dinner with other members of our church body. You may also be asked to bring a side dish or dessert.
Click HERE to sign up.