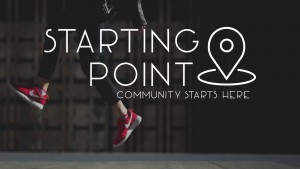 If you are new to Voyagers, just checking us out, or even simply visiting for the weekend, we want to invite you to our quarterly Starting Point luncheon. Come and meet the pastors, learn about Voyagers' history and vision for the future, and find out how to get plugged into the Voyagers community.  Join us for our next Starting Point to be held in the Fireside Room, Sunday, September 16, 12:15 pm. We hope to see you there!
Contact Pastor Clarke at cbrogger@voyagers.org with any questions.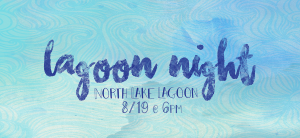 Lagoon Night and Baptism
Sunday, August 19, 6:00 pm, North Lake Lagoon, bring your own picnic dinner. If you are interested in being baptized, please click HERE to register, or for additional info or questions, contact Pastor Clarke.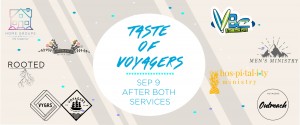 Taste of Voyagers
Sunday, September 9, on the patio following each service, all of the Voyagers' ministries will be represented. See how YOU can become connected! #dreamwithus, #communitydoes, #lifetogether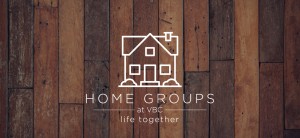 Home Groups
Beginning in September. We have groups for all life stages. Contact Pastor Clarke and he will find the perfect group for you! Click HERE to register.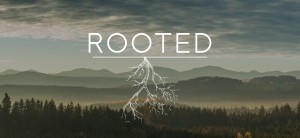 Rooted
Begins September 19, Wednesdays at 7:00 pm or Sundays at 10:45 am. One of the best on-ramps to community life at Voyagers is Rooted. Click HERE to register. Questions? Contact Pastor Clarke.