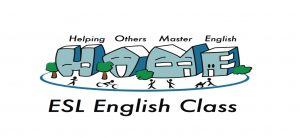 Voyagers Bible Church offers free ESL classes on Friday mornings, 9:15 – 11:30.   We have 4 Beginner classes and 4 Intermediate classes.  Each class has about 10 students. 
You can join any class Friday.  We have new students every week!   
Write to home.esl@voyagers.org for more information, and to receive the forms you need to complete.  Then come at 9:15 on our next class day! 
Getting to Voyagers and Parking:
From Jeffrey Road (Northbound)
Turn RIGHT onto Irvine Center Drive
Turn RIGHT onto Orange Tree
Turn RIGHT onto Orange Blossom
Turn RIGHT onto Torocco
Turn LEFT into Voyagers main parking lot
See Map Below: