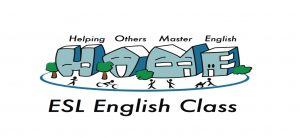 Because of the current coronavirus situation, the leaders of Voyagers Bible Church have decided to discontinue our HOME ESL program for the rest of the planned 2019-2020 year.  (They have also discontinued all other large gatherings at our church.)
It is possible that, when the current situation improves, HOME ESL may re-start.  If that happens, we will tell you!
We are so sorry that we cannot, for now, continue to help you improve your English.  We pray that God our Father will guard you and your families, keeping you healthy and safe, and that we will soon be able to welcome you back to Voyagers HOME ESL!
Voyagers Bible Church offers free ESL classes on Friday mornings, 9:15 – 11:30.   We have 4 Beginner classes and 4 Intermediate classes.  Each class has about 10 students. 
You can join any class Friday.  We have new students every week!   
Write to home.esl@voyagers.org for more information, and to receive the forms you need to complete.  Then come at 9:15 on our next class day! 
Getting to Voyagers and Parking:
From Jeffrey Road (Northbound)
Turn RIGHT onto Irvine Center Drive
Turn RIGHT onto Orange Tree
Turn RIGHT onto Orange Blossom
Turn RIGHT onto Torocco
Turn LEFT into Voyagers main parking lot
See Map Below: