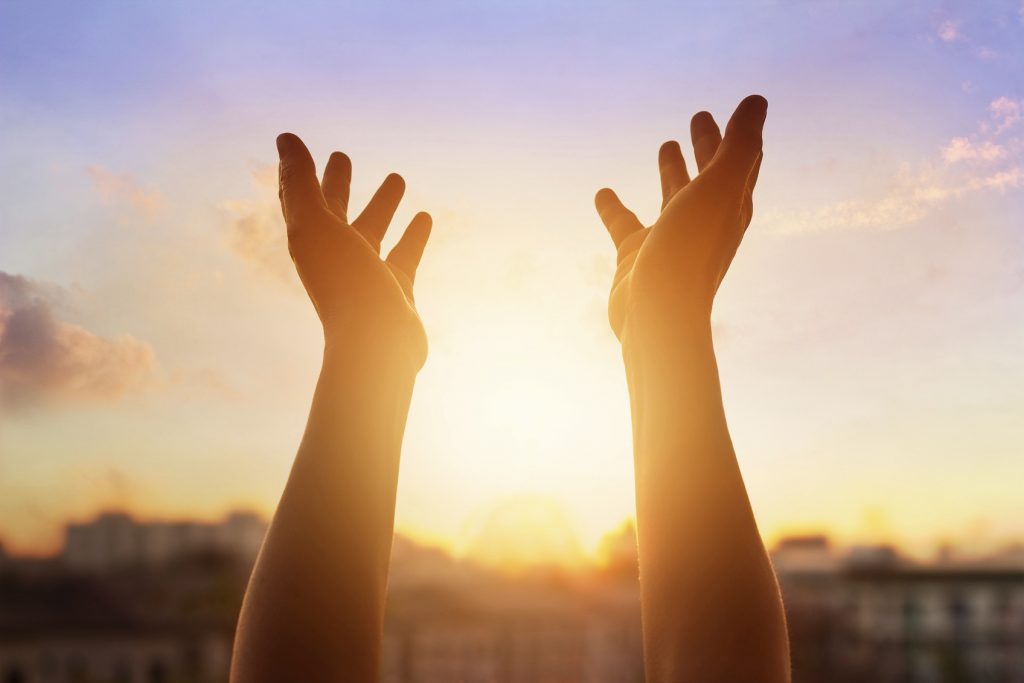 Talking with God is our lifeline!  We believe that prayer is the practical expression of dependence on God.  It is the means by which we genuinely trust in the power and sovereignty of the Lord rather than our own abilities.  Colossians 4:2 says, "Be devoted to prayer" and I Thessalonians 5:17 exhorts, "Never stop praying."  In light of God's Word, the following are some of the ways we pray at Voyagers:
Worship Services
After the sermon, the people are challenged to respond to God in prayer.  This prayer can be expressed in the pew, but we encourage "getting out of our comfort zone" by going to one of our 6 prayer stations situated around our sanctuary; here is the opportunity  to write out prayers and/or to ask a prayer leader to pray for you.
Prayer Warriors
Often people will write out a prayer request or give thanks to God at our prayer stations during or at the end of our worship services.  And some will contact our pastors or the church office with their prayer requests.  Whatever way we get these prayers, our Prayer Warriors are emailed these prayers and they pray each week for each prayer request or thanksgiving! 
Prayer Focus
This is a powerful time to pray together–adoring God; confessing our sins; giving thanks; and supplicating for our church's ministries and people. Prayer Focus meets on the third Sunday of each month, 10:20-10:40 a.m. (between services), in the Fireside Room. 
Prayer Training
Periodically we offer in-depth training to strengthen our understanding of prayer, how to pray more effectively for others, and to experience greater intimacy with God.
Find Out More
If you are interested in our prayer ministry, whether to participate or to become a leader, please email Lisa Guest at lguest@voyagers.org.