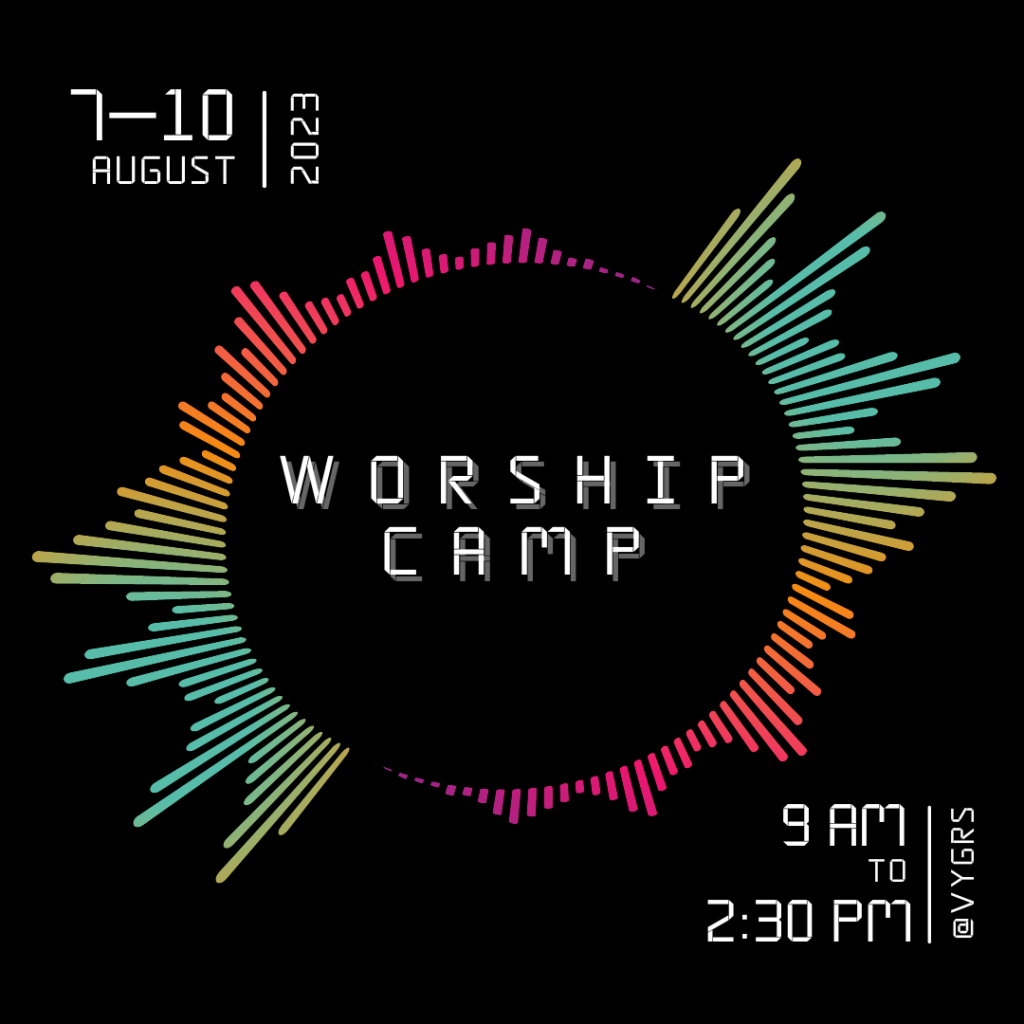 WORSHIP CAMP
Cost is $40 per Student – must be at least starting 6th grade by this Fall 2023 to participate. 
Monday, August 7 – Thursday, August 10    |   9:00a – 2:30p
*Please send your child with snacks and water, and lunch each day (except Thursday, we are providing pizza).
***If you have an instrument, bring it!