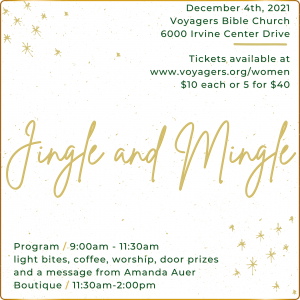 Voyagers Women's Ministry invites you to Jingle and Mingle on Saturday, December 4th!
Tickets are available for $10 per ticket or 5 tickets for $40. Purchase online HERE.
Questions? Email Kelly Carter or Krysti Jacobs.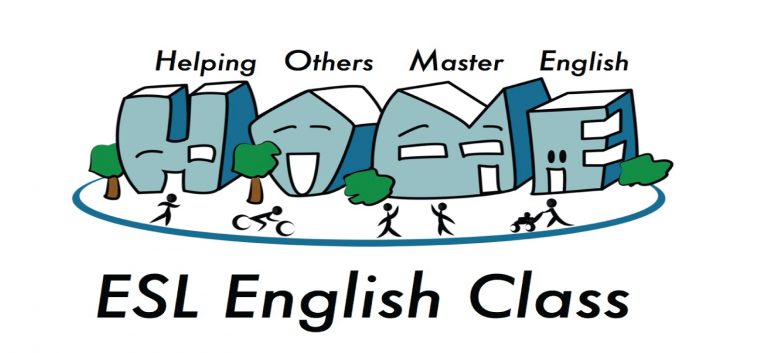 FREE!
Levels: Language Literacy, Beginner,
Intermediate, and Advanced
In-person at Voyagers Bible Church
Conversation and Life Skills
Friday mornings, 9:15–11:30
September 10, 2021–May 27, 2022
No classes on November 26, December 24, December 31, and April 8.
New and returning students register HERE.

More information at:
www.southcoastliteracy.org
Questions?  Contact a Co-Director:
Jim Gustafson at jim.gustafson55@gmail.com

Eileen Duggleby at eileenhd@sbcglobal.net