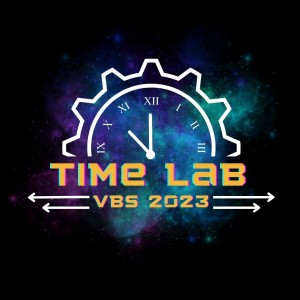 SONRISE VBS 2023
Time Lab: Throughout eternity, God is always there
June 19-23, 9am-12pm
For kids entering kindergarten through 5th grade in the fall
$85 per participant
Registration opens April 1
https://vbspro.events/p/events/vbckids2023
Questions? Email us HERE.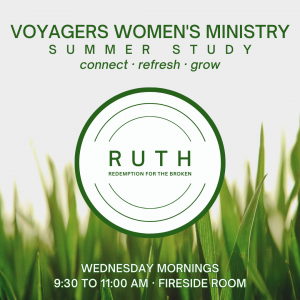 WOMEN'S SUMMER SERIES
Connect, Refresh, Grow
We are so glad you're registering for this summertime opportunity for spiritual growth and refreshment!
The study guide Ruth: Redemption for the Broken by Jared C. Wilson will serve as the vehicle for the renewal God has for you. As the drama and romance of the book of Ruth unfold, you'll be filled afresh with awe at God's great love for you. Connecting with the Lord in quiet minutes and with your sisters in Christ during discussion and prayer times will make for a unique and rich summer study.
Our first meeting will be June 7th, and our last meeting will be August 2nd.  We will not be meeting June 21st.
Questions or scholarship requests? Contact Amie Parra.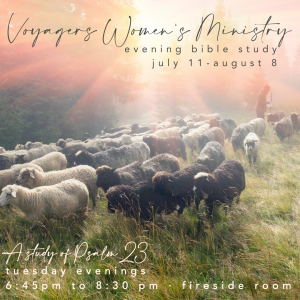 WOMEN'S EVENING SUMMER BIBLE STUDY
Psalm 23
Beginning on July 11th, we will be using scriptures and the classic book "A Shepherd Looks at Psalm 23" by H. Phillip Keller to grow spiritually and in community with one another. 
We will be meeting Tuesday evenings (July 11 – August 8) from 6:45 PM – 8:30 PM in the Fireside Room. There will be homework and the cost to register is $10. 
Questions or scholarship requests? Contact Joanie Risley.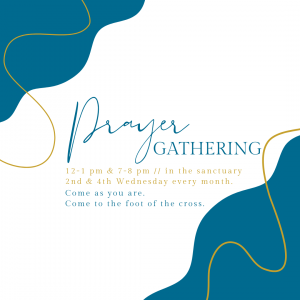 Mark your calendar for the second and fourth Wednesday of each month for our "At the Foot of the Cross" Prayer Meeting.
12-1 PM and 7-8 PM in the sanctuary. 
Come as you are. 
Come to the foot of the cross.