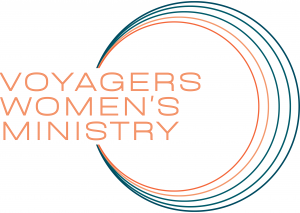 VBC Women's Ministry desires to nurture Godliness and community among the women at Voyagers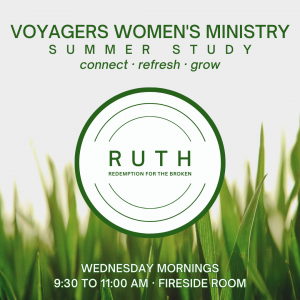 WOMEN'S SUMMER SERIES
Connect, Refresh, Grow
We are so glad you're registering for this summertime opportunity for spiritual growth and refreshment!
The study guide Ruth: Redemption for the Broken by Jared C. Wilson will serve as the vehicle for the renewal God has for you. As the drama and romance of the book of Ruth unfold, you'll be filled afresh with awe at God's great love for you. Connecting with the Lord in quiet minutes and with your sisters in Christ during discussion and prayer times will make for a unique and rich summer study.
Our first meeting will be June 7th, and our last meeting will be August 2nd.  We will not be meeting June 21st.
Questions or scholarship requests? Contact Amie Parra.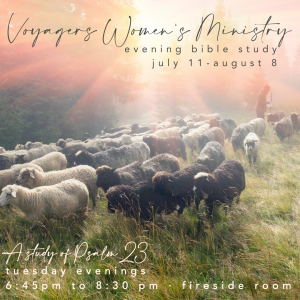 WOMEN'S EVENING SUMMER BIBLE STUDY
Psalm 23
Beginning on July 11th, we will be using scriptures and the classic book "A Shepherd Looks at Psalm 23" by H. Phillip Keller to grow spiritually and in community with one another. 
We will be meeting Tuesday evenings (July 11 – August 8) from 6:45 PM – 8:30 PM in the Fireside Room. There will be homework and the cost to register is $10. 
Questions or scholarship requests? Contact Joanie Risley.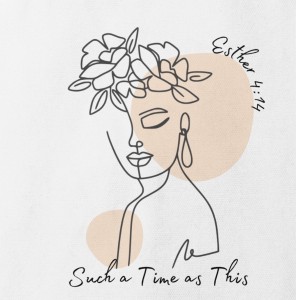 WOMEN'S RETREAT
For all of you planners out there… mark your calendars – November 3-5!
We are headed back to Forest Home for our annual Women's Retreat this year! 
Interested in joining the planning committee? Email Diane Sharpe or Lisa Ruiz. 
Single Women Standing Together:
Prayer and Playdates. Contact Jacque.Kopec@gmail.com.
"Let us think of ways to motivate one another to acts of love and good works. And let us not neglect our meeting together, as some people do, but encourage one another, especially now that the day of His return is drawing near." Hebrew 11:24-25 NTL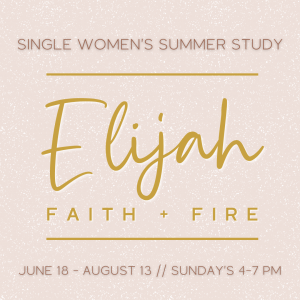 THE GATHERING, SINGLE WOMEN'S BIBLE STUDY
Journey through the life and times of the prophet Elijah to discover how the fire on Mount Carmel was forged in the valley of famine. And how the emboldened, fiery faith you desire is being fashioned by God in your life right now.
Please join us on Sunday afternoons, 6/18 through 8/13, as we go through this 8-week study on Elijah.
We will gather from 4:00 to 7:00 pm, at the home of Jacque Kopec.
If you have any questions, please contact Jacque Kopec.