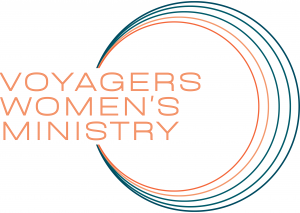 VBC Women's Ministry desires to nurture Godliness and community among the women at Voyagers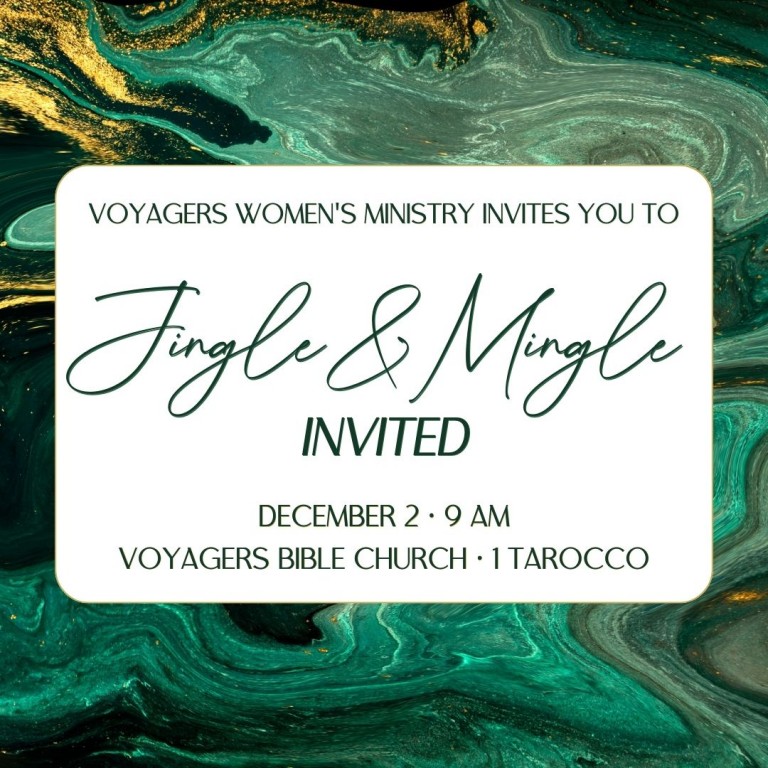 JINGLE & MINGLE
We are thrilled to invite you to our annual Jingle & Mingle Women's Event on December 2nd! This event is the perfect way to kick off the Christmas season. We will have a light breakfast and coffee and then head inside for our program, where we will enjoy music, door prizes, and a message from our speaker, Brooke Andrews! After the program, our amazing boutique will open so you can get some Christmas shopping done.
Tickets are $10 each or 5 for $40, so invite some friends, and let's kick off the Christmas season together!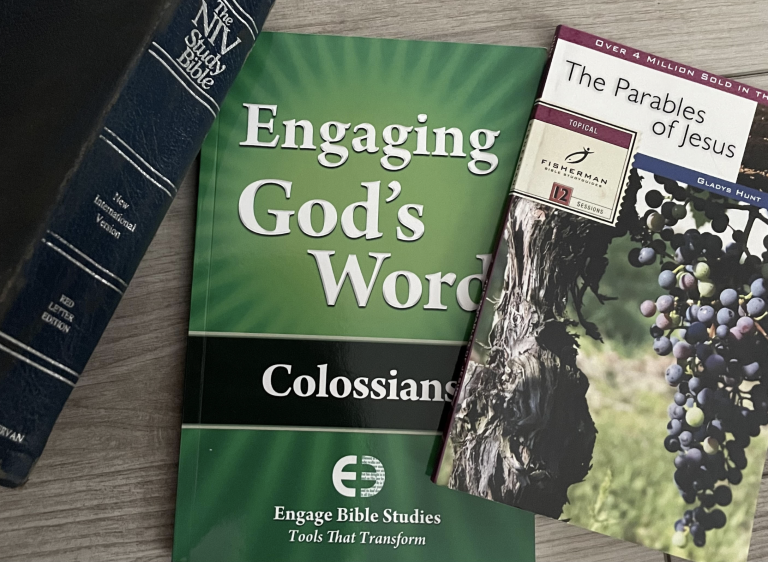 Women's Bible Study
"Let the word of Christ dwell in you richly." Colossians 3:16
We hope you'll join us as we study Colossians and the Parables of Jesus.
September 26 – May 7.
Mornings: 9:00-11:30 in the MPR 
$75 if you register before September 1st 
$85 if you register after September 1st
Childcare available – $80/child
Evenings: 6:45-8:30 in the Fireside Room
$50 if you register before September 1st
$60 if you register after September 1st
CLICK HERE TO REGISTER FOR THE MORNING SESSION
CLICK HERE TO REGISTER FOR MORNING CHILDCARE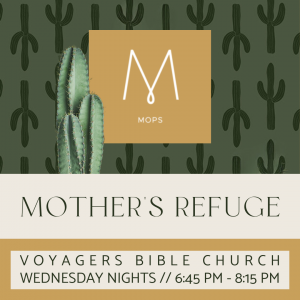 MOPS/MOTHER'S REFUGE
MOPS International encourages and equips moms to realize their potential as mothers, women, and leaders, in relationship with Jesus, and in partnership with the local church, with the common goal: to love women like Jesus does. 
Our Mission at Voyagers – Here at MOPS: Mother's Refuge we seek to nurture and bless all mothers of children from infancy to high-school by supporting them spiritually, practically, and emotionally and ministering through prayer and deed to their distinct needs all to the glory of Jesus Christ.
So whether you are pregnant with your first child or well into your parenting years with teenagers, lets link arms as we build relationships with each other while nurturing our own personal, leadership and spiritual development. We believe better Moms make a better world! Let's do this together! 
Group Meeting Time: We meet Wednesday Evenings weekly, 6:45pm – 8:15pm, 9 weeks in the Fall – September 20th to November 15th, and 9 weeks in the Spring – February 21st to April 17th.  Meetings will be held in the Fireside Room at Voyagers.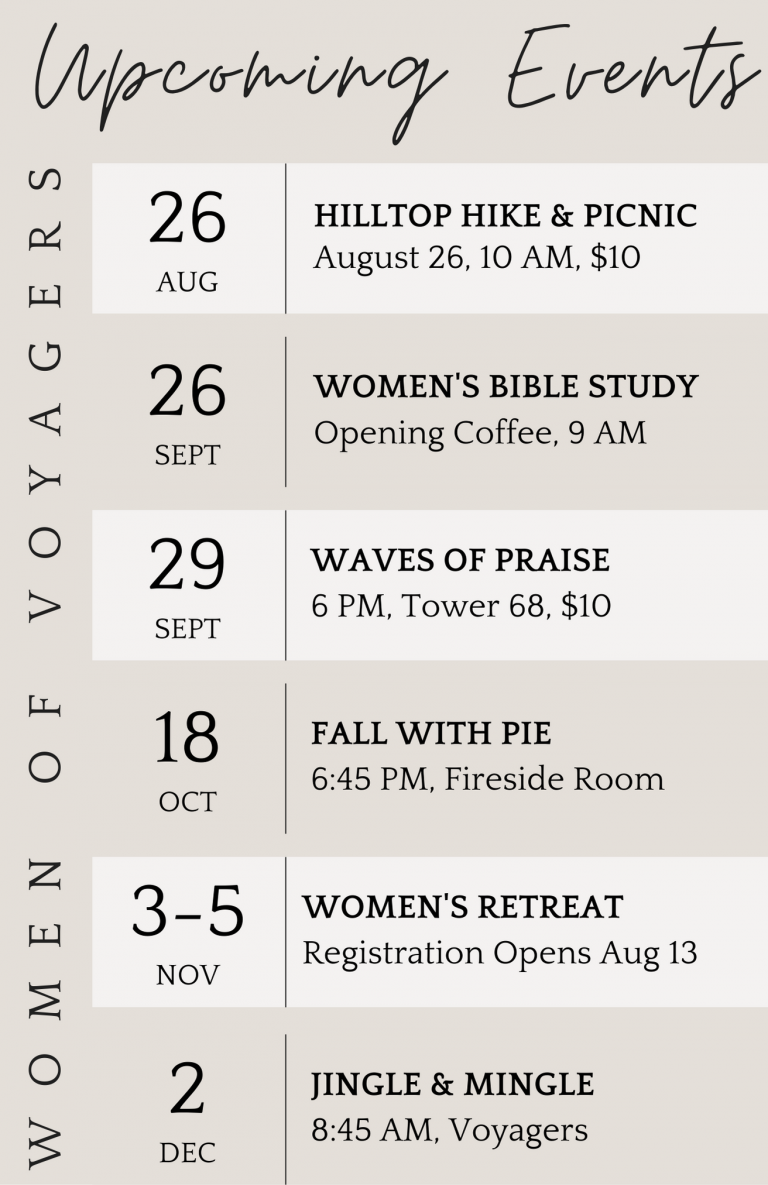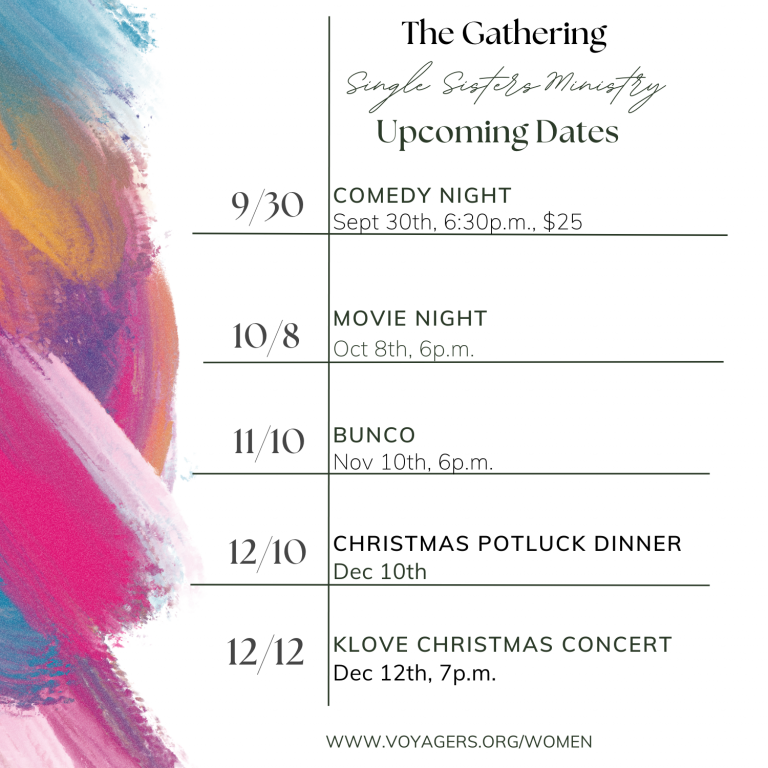 You are invited to Gather with us in our Single Sisters Ministry!
"Let us think of ways to motivate one another to acts of love and good works. And let us not neglect our meeting together, as some people do, but encourage one another, especially now that the day of His return is drawing near." Hebrew 11:24-25 NTL
Questions? Want more information? Please contact: