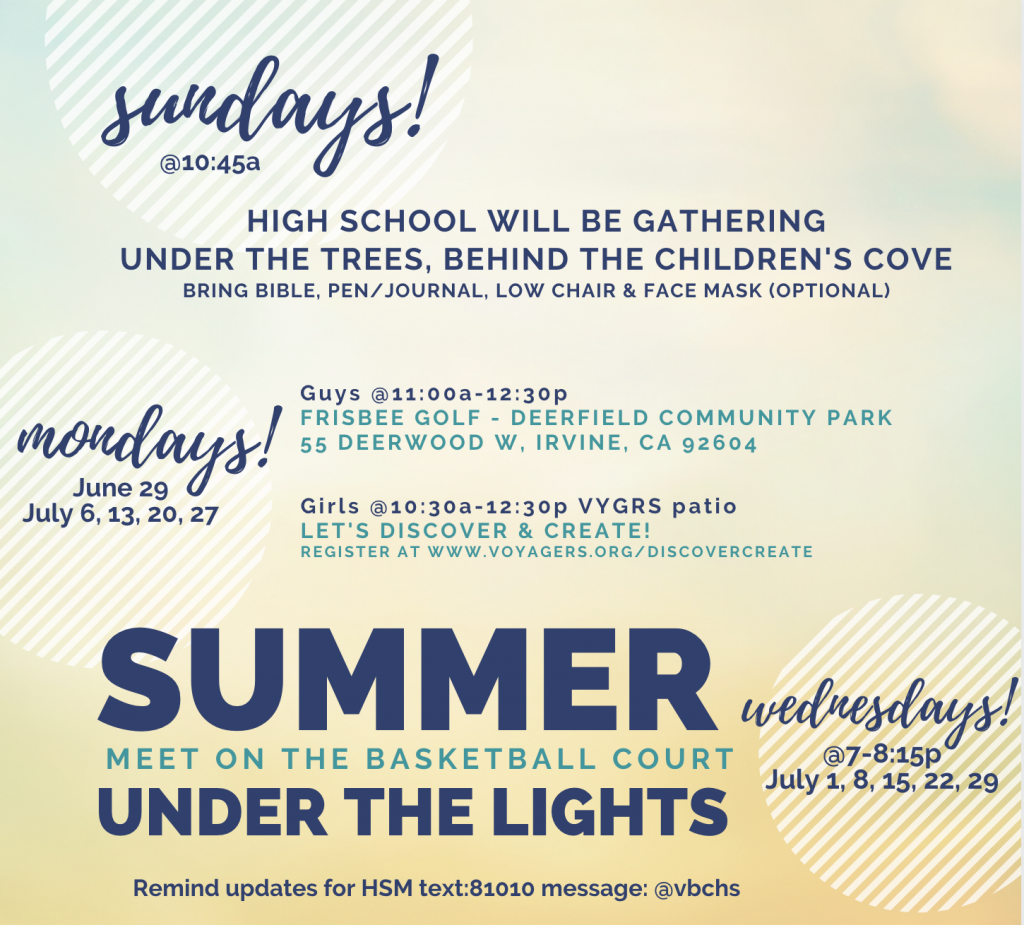 VHSM (Voyagers' High School Ministry) meets every Sunday to create a space for students to connect with each other and, most importantly, God. Our service is a time of music, games, and a message, all for the purpose of growing students to be bold followers of Jesus. At VHSM we want to help you pursue the best life possible – and we believe that happens through the power and guidance of Jesus. So come check us out! We have a welcoming group and awesome leaders who would love to meet you!
Weekly Events
Weekend Service: Sunday, 10:45am
For Updates, Text @VBCHS to 81010
Contact
Kristen Opre Student Ministries Coordinator.