Follow our story on Instagram and Facebook to celebrate with us the exciting ways that God is moving through our community!
This Story Telling Team exists to tell stories of God's movement in Voyagers Bible Church. We want to highlight the stories of God changing people's lives, of the people who make Voyagers great and look ahead at what is to come by showing where we came from as a church. Our goal is to provide the opportunity to share our experiences in our spiritual lives as a way to glorify God and to reach others who may not know Him.
Vintage Fellowship – Oktoberfest

Missions Lunch – Robison Family  |  10-13-18
Jon and Maki Robison are our missionaries in Japan. Less than 1% of the Japanese population believe in Jesus, so the harvest is clearly plentiful! Remain in prayer for this wonderful family
Men's Breakfast  |  10-13-18
Guest speaker Landry Fields, former New York Knicks and Toronto Raptors NBA star, came and shared his incredible story of rising, falling and rising again. He truly has lived out Romans 5:3-4. It was a great morning of food, Bible and bro-time. God is good!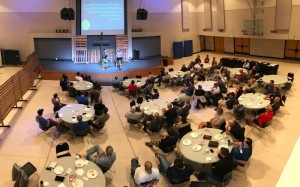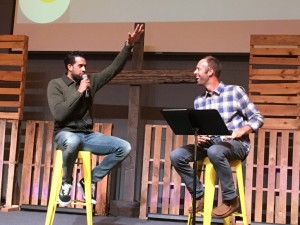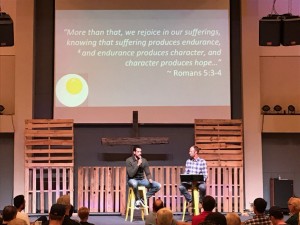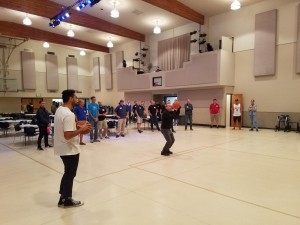 Children's Ministry 'Create Night'  |  10-10-18
VBC Kids hosted an awesome night of fellowship and fun to celebrate the season by making pumpkin succulents at our first ever Create Night.

Lighthouse Ministry  |  9-30-18
Thank you all who helped in so many ways to make tonight's dinner at Lighthouse a great success!  Far more than stomachs were filled tonight!  All glory be to the Lord!
Our next Lighthouse serve day at Lighthouse is Sunday, December 30!
Family Gathering  |  Fall 2018

Comment from one of our attenders:
Thank you for putting together the Family Gathering today. We were able to talk with people we recognized by appearance, but not personally by name. It was an enjoyable time and the food was incredible. What a variety! There was something for everyone. I did see a couple of ladies exchanging recipes on their homemade food items as well. It was definitely a success.  We are excited for this year as we feel it's time to move forward into a deeper study and form new and long lasting relationships. Our neighbor will be joining us as well. Thank you for all you guys do to honor and glorify the Lord.
Lagoon Night Baptism 2018
Eleven people got baptized, new friendships were formed, old friendships bolstered. Such a great night with our awesome church family!  It was a fantastic summer!

Neighborhood Outreach Event in Turtle Rock
Voyagers' very own Barber family threw this event together and had many from their neighborhood come and join them for an afternoon of fun and food. Many connections were made and invitations to our church were given. That's the way to do it!  Way to go Barber family!  #lifetogether

All Church Picnic 2018
Great afternoon at the Voyagers Church Picnic–awesome turnout and so much fun!!! Thanks for coming, all!


MARK GERLACH – TESTIMONY
ESL – 2017/18
Here are some pictures from a recent baby shower we had for one of our ESL students, Irina. She and her husband are from Russia and have no family here. This is their first child. They live off Jeffrey and the 405 fwy and she walks to ESL class each week.  They don't have "baby showers" in Russia so she had no idea what to expect.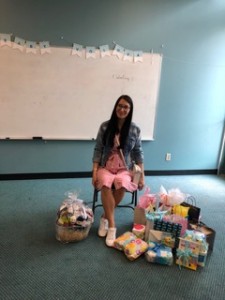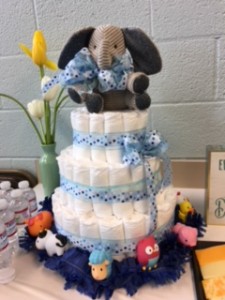 Year-end ESL Luncheon
The second year of Voyagers HOME ESL ministry is a wrap, and we ended with a bang; 70 students (and 20 of us) for a year-end potluck, featuring food from China, Japan, Korea, India, Iran, Russia, Egypt, and more! Thanks to all of the volunteers for your long, dedicated service expressing the love and grace of Jesus Christ to our students.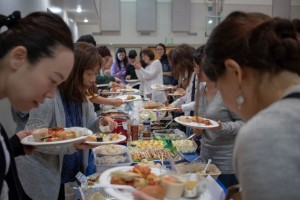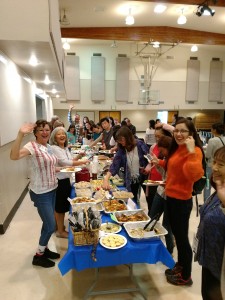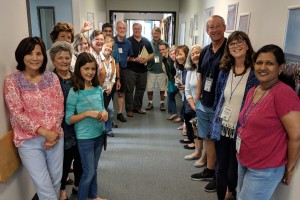 Dream Center LA
Voyagers High School Ministry had a special time serving in Los Angeles this past week. The team got to hand out groceries, play with kids in housing projects and serve meals on skid row.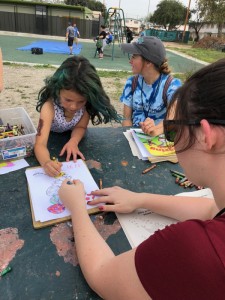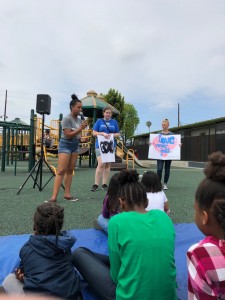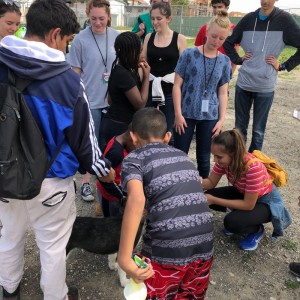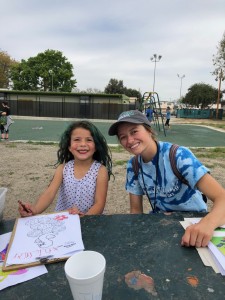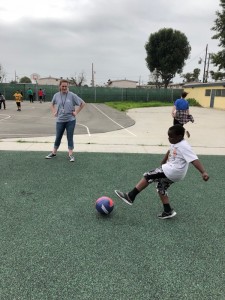 Baja Home Build
Voyagers sent a group to build a home for a family in need in a rural town outside Tecate. Our next home build trip will be in the Fall.

ESL
On Good Friday, March 30, Pastor Clarke explained "True Easter" (as opposed to "Fun Easter"), and presented the Gospel, to 57 of our ESL students.  He closed by inviting everyone to Easter services at Voyagers.  On Easter Sunday, eight of those students (plus three of their kids!) joined our Voyagers family to worship our resurrected Lord Jesus!  Seven were from China, one from Japan.
Next step:  We will have a five-week introductory class on Jesus and the Christian faith, taught in Mandarin and English, starting Sunday, April 15.  We are inviting all our Mandarin-speaking ESL students (almost half of all our students!) and their families and friends.  Please pray with us that the Lord of the Harvest will use this effort to bring forth Kingdom fruit!

Jr. High Ministry
Winter Camp 2018: We took 18 students and 4 leaders to Forest Home this year! Our Them: Expedition. Our weekend was centered around Psalm 24:4-5 as students were challenged to think about their lifelong expedition with God. It was an amazing weekend full of small groups, worship, crazy activities and snow!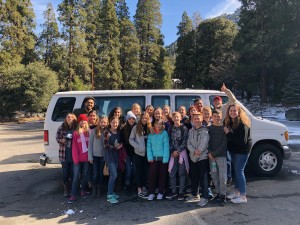 Mario Cart Outreach Event: Our Junior High Mario Cart event was insane! Students flying around turns in card board boxes on wheels while dodging traps and attacks from opponents made for such a fun night of high speed wipeouts and photo finishes.

Have you witnessed or heard of God moving in a unique and compelling way?
Share your story with us below!