Follow our story on Instagram and Facebook to celebrate with us the exciting ways that God is moving through our community!
This Story Telling Team exists to tell stories of God's movement in Voyagers Bible Church. We want to highlight the stories of God changing people's lives, of the people who make Voyagers great and look ahead at what is to come by showing where we came from as a church. Our goal is to provide the opportunity to share our experiences in our spiritual lives as a way to glorify God and to reach others who may not know Him.
Light House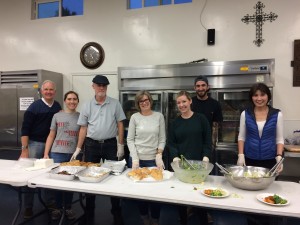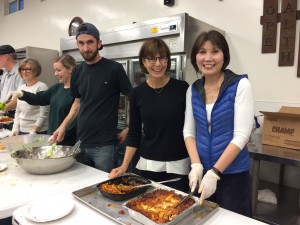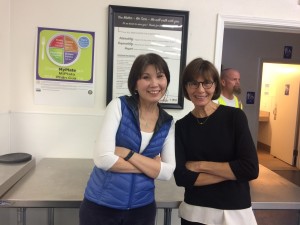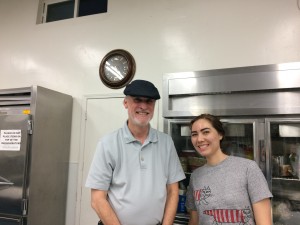 We had a wonderful evening today at Lighthouse!! God's grace and power was very present!! Thank you to the following for bringing food and serving!
– Lian and Dale Dellinger
– Linda Smythe
– Phyllis Hamilton, Kate and Ben
– Rick and Elise Caille
Thank you for providing food which was enjoyed by all at Lighthouse  —
– Susan Coker
– Eileen Duggleby
– Sophie Dichter
– Debbie Schick
Many of you offered to help and we will need you in coming months!!  Serving at Lighthouse is a blessing to all of us!! Thank you!!
Watch for upcoming emails for opportunity to provide food and serve!  All are welcome!
New Year's Eve Party at OC Rescue Mission
Located on Redhill Ave. in Tustin, the mission of OC Rescue Mission is To minister the love of Jesus Christ to the Least, the Last, and the Lost of our Community through the provision of assistance in the areas of guidance, counseling, education, job training, shelter, food, clothing, health care and independent living communities.

ESL Finale
Friday December 15th was our last ESL class of the year.  Artist and storyteller Steve Bjorkman from Voyagers came to tell our ESL Students about Christmas in art and words!  The ESLers were rapt!  Steve distinguished True Christmas from Fun Christmas, and showed how True Christmas is a key episode in God's plan to redeem sinful man.  At our Break following, Steve had many new fans.  Thank you Steve!

Cocoa & Carols
We had such an amazing time this year at our annual Cocoa & Carols. The entire congregation came together to sing songs, play games, and give praise to our Lord and Saviour.

Stories from an ESL Thanksgiving
Over this Thanksgiving, ESL students and their families were welcomed to the holiday tables of seven Voyagers families.  Their hospitality was a powerful expression of Jesus' love and grace!
Anne and Jim Walton, with their adult children, hosted ESL student Natalia Bilivitina and her husband Sergii from Ukraine.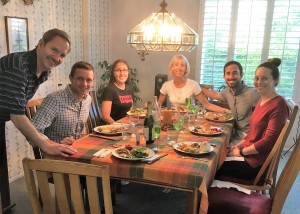 They found many commonalities and connections, including travel experiences in Poland and Russia.  Sergii's birthday was the day after Thanksgiving, so the Pumpkin Pie became a Birthday Pie.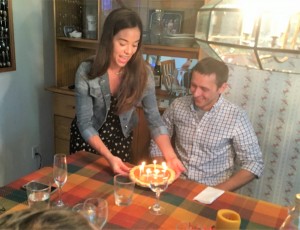 ESL Tutor Judy Hipp welcomed one of her students, Jimma, and her family, at Judy's daughter-in-law's house.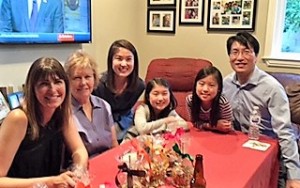 They had a game to break the ice, but learned that, at least for children, puppies are a universal language!
Jingle & Mingle
 Have you witnessed or heard of God moving in a unique and compelling way?
Share your story with us below!