Follow our story on Instagram and Facebook to celebrate with us the exciting ways that God is moving through our community!
This Story Telling Team exists to tell stories of God's movement in Voyagers Bible Church. We want to highlight the stories of God changing people's lives, of the people who make Voyagers great and look ahead at what is to come by showing where we came from as a church. Our goal is to provide the opportunity to share our experiences in our spiritual lives as a way to glorify God and to reach others who may not know Him.
ESL Launch 2017
Year 2 of Voyagers HOME ESL Ministry has had a record-breaking kickoff:  70 students on Week 1 and 81 on Week 2.  So far, this year's students have come from more than 11 countries, speaking more than 9 languages.  Our second week, the Los Angeles Times visited do to a story on our students and their ESL adventure!  More importantly, some students and their families are starting to participate in the Voyagers community:  attending Sunday worship, signing up for Men's and Women's Bible studies, and more!  Love my Neighbor, Welcome the Stranger, Serve our City!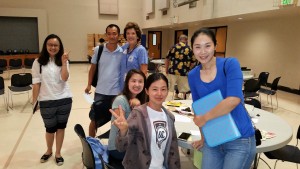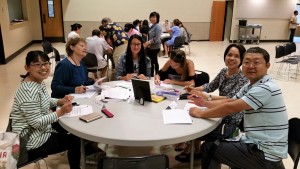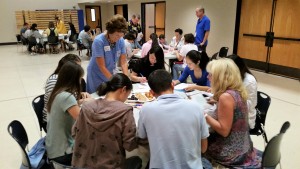 Taste of Voyagers 2017
We are so happy with the success of this weekends Taste of Voyagers event! So many people signed up to serve and get plugged in with the different ministries here at Voyagers. We are very excited to see God do an amazing work in the lives of our congregation!


Baptism Spring 2017
ESL Ministry Update
 Have you witnessed or heard of God moving in a unique and compelling way?
Share your story with us below!