Follow our story on Instagram and Facebook to celebrate with us the exciting ways that God is moving through our community!
This Story Telling Team exists to tell stories of God's movement in Voyagers Bible Church. We want to highlight the stories of God changing people's lives, of the people who make Voyagers great and look ahead at what is to come by showing where we came from as a church. Our goal is to provide the opportunity to share our experiences in our spiritual lives as a way to glorify God and to reach others who may not know Him.
South Coast Literacy Council, Tutor Training  | February 10, 2019
Our H.O.M.E. ESL ministry team hosted SCLC Tutor Training on Saturday February 9. It was a blessing to serve them. It gave us another opportunity to hear a presentation on new ways to teach English and include more participation from our international students.

Lighthouse Ministry  |  January 3, 2019
A huge thank you to all who served, supplied support/materials for the Lighthouse Ministry dinner!  Thank you also for your continued prayers for the congregation and for everyone who ministers to them on a regular basis. I think all would agree this evening was a success and God was honored!

R.O.C.K. Christmas 2018
We had an awesome time Wednesday night, 12/5  at our Christmas R.O.C.K.!  We played Christmas games, danced, made cookies and listened to Pastor Zack speak about how God has given us everything that makes us unique so we can give to others.
Here are a few pics from our fun night!

Chris Hedrick Commissioning
Sunday, December 2 was an amazing morning in the life of our church. Pastor Chris Hedrick was commissioned as Lead Pastor and we are excited!

Jingle & Mingle 2018
Speaker Jennifer Stubblefield shared her insight for the Christmas season:
Dinner for 8

ESL Thanksgiving Potluck 2018
HOME ESL Thanksgiving Potluck was a true blessing for many! We had 84 students, and 8 guests, plus 22 of us, for more than 120 total. Following are a couple of ESL stories from that day.
"Thanks for your wonderful speech of Thanksgiving today. It is very helpful for me to know more about American culture. And, the potluck organized by our church was GREAT!!I am sure it was a joyful time for everyone involved. It has been such a pleasure meeting you and starting ESL classes in Lori's class since this September. She is an AWESOME teacher and I do enjoy her classes. Thanks for all her hard work!"
 A student (from China) took his family to Voyagers the Sunday before, checked 3 kids into Sunday School, and attended the "ceremony".  After the "presentation", they were confused when, after the musicians returned to the stage, people started standing up and walking away. He watched them go to side tables to nibble little crackers and drink from little cups. So during the potluck, communion was explained by Susi, (one of the tutors), what it is, and what it means!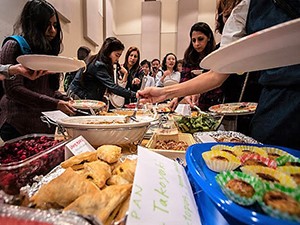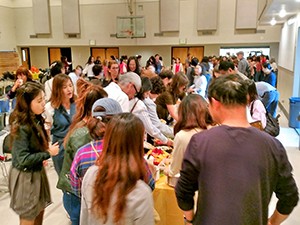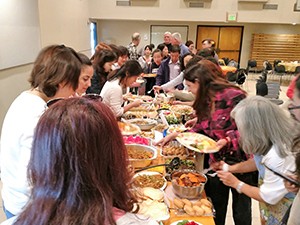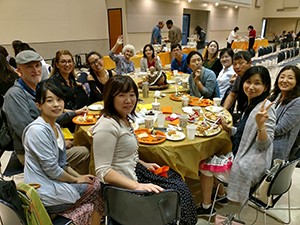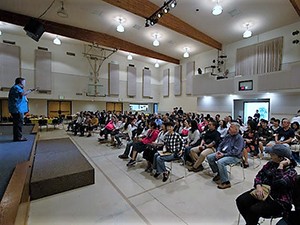 Children's Ministry Create Night  |  11-10-18
VBC Kids hosted another awesome night of fellowship and fun for VBC moms. We created beautiful Christmas decorations for our homes at this Christmas Create Night.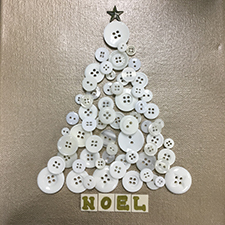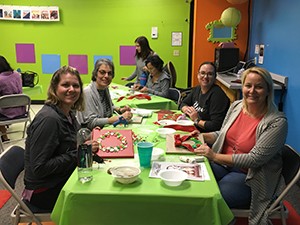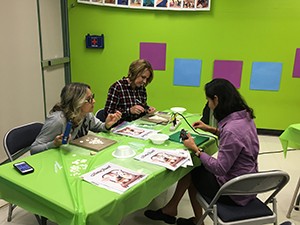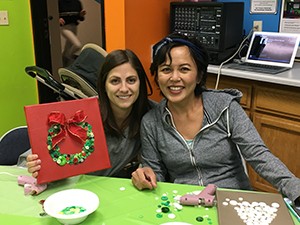 ESL
Last Friday October 26, the Irvine Police were on site at Voyagers to make a presentation to our HOME ESL students about community safety and policing.  The information presented was valuable to our students, as many come from countries where the police are to be feared (or bribed).  And the police cruisers were a hit!  A great day for HOME ESL and for Irvine, now a thriving city of many ethnicities and languages!  God is bringing the world to Irvine, and He calls us to bring the Gospel to them!

Women's Retreat 2018

Vintage Fellowship  |  Oktoberfest
Vintage Fellowship is a ministry for those in their 50's+ and meets the first and third Thursday nights of each month in the MPR at Voyagers for teaching, worship, great fellowship and even some fun!

Missions Lunch – Robison Family  |  10-13-18
Jon and Maki Robison are our missionaries in Japan. Less than 1% of the Japanese population believe in Jesus, so the harvest is clearly plentiful! Remain in prayer for this wonderful family

Men's Breakfast  |  10-13-18
Guest speaker Landry Fields, former New York Knicks and Toronto Raptors NBA star, came and shared his incredible story of rising, falling and rising again. He truly has lived out Romans 5:3-4. It was a great morning of food, Bible and bro-time. God is good!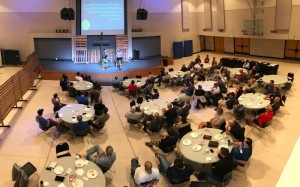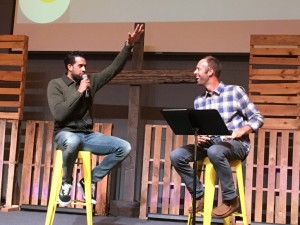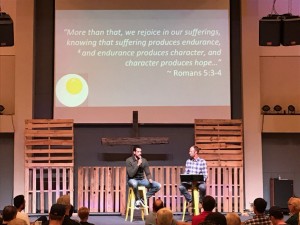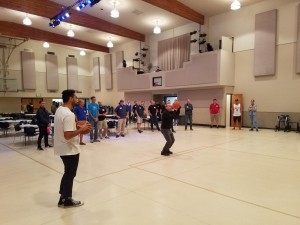 Children's Ministry Create Night  |  10-10-18
VBC Kids hosted an awesome night of fellowship and fun to celebrate the season by making pumpkin succulents at our first ever Create Night.

Lagoon Night Baptism 2018
Eleven people got baptized, new friendships were formed, old friendships bolstered. Such a great night with our awesome church family!  It was a fantastic summer!

Neighborhood Outreach Event in Turtle Rock
Voyagers' very own Barber family threw this event together and had many from their neighborhood come and join them for an afternoon of fun and food. Many connections were made and invitations to our church were given. That's the way to do it!  Way to go Barber family!  #lifetogether

Baja Home Build
Voyagers sent a group to build a home for a family in need in a rural town outside Tecate. Our next home build trip will be in the Fall.

Have you witnessed or heard of God moving in a unique and compelling way?
Share your story with us below!