JHM (Junior High Ministry) is an exciting place to develop friendships, discover who God's made you to be and make an impact in the community. We invite you to join us as we discover more about Jesus and why he promises to be the best guide for our lives.
Weekly Events
Sunday Mornings 11:00-12:15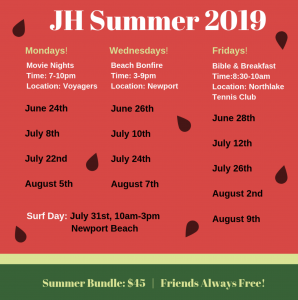 Click on the calendar to view.
Contact
Aaron Cardinio – Junior High Director
Kristen Opre  – Student Ministries Coordinator